Dirty Dancing turns 30 this year! Can you believe it? Full of fun, sweetness and dancing, this movie is one of a kind. Celebrate 30 years of Dirty Dancing with this listicle and enjoy rewatching to your hearts content.
10 Reasons Dirty Dancing Is So Watchable
1 The dancing! Whether you love to dance, just dab or watch from the sidelines, this movie has some great moves and makes you want to bust them.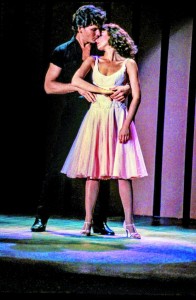 2 It's a throwback to the family vacations of your childhood. Family togetherness, the girls covering for each other and wanting to meet boys.

3 Any daddy's girl can relate to Baby and her father's relationship. The love and respect for each other is tested and revived several times in this movie.
4 Johnny plays a great friend and person in this movie. Helping Penny with whatever she needs and taking the fall for things he didn't even do are just the start of his giving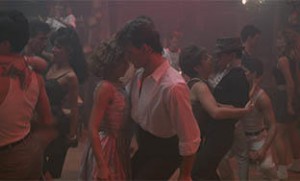 nature.

5 How relatable it is when Baby tries "dirty dancing" for the first time with Johnny. Everyone knows the nervous feeling of learning new things and trying them for the first time.

6 The bringing together of the "classes." Baby from one side and Johnny from the other. Baby is always going out of her way to help anyone, with anything and Johnny is much the same.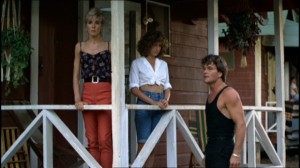 7 Baby's dad lectures her about all the makeup on her face and tells her to wash it off. This has happened to every girl.
8 With nothing to gain, Baby throws herself into dancing, practicing and perfecting a show routine just to help her new friends.
9 Typical sibling banter and "fighting" happen between sisters but as different as they seem, they are great friends and truly care for each other too.
10 Johnny and Baby's relationship have all the stages. Not liking and judging each other, to becoming friends, to liking each other and falling in love. Aww.