There's no workout like an 80s workout.
Who remembers workouts with Jane Fonda? What about Sit And Be Fit. We all recall Richard Simmons and his loud iconic voice telling us we're good enough and to dance with him. Workout fads come and go and while some are lost to us, others are more popular than ever. And the accessories? We'll get to those too.
Step Class
Step class is fun, keeps you moving and a great way to break a sweat.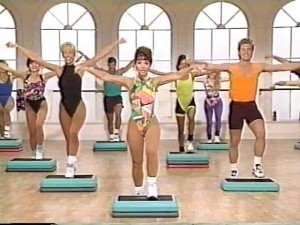 This class is no joke with a typical hour long duration and heart pounding cardio moves.
Aerobics
Aerobics are similar to step class in the cardiovascular sense but different in that this workout concentrates on moves such as kicks, skips and jumping jacks. Jumping workouts are the main focus.
We've Got The Moves, Now Who Will Dance With Us?
Richard Simmons loves dance workouts and you couldn't help but join in. Very popular in the 80s, his main goal was to get people (of all shapes and sizes) up and moving.
Jane Fonda was another big 80s name. She did aerobic dancing as well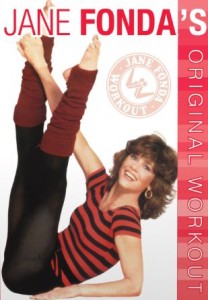 as calisthenics workouts and spot training exercises.
Denise Austin released her first workout video in 1987 after graduated from AZ State where she attending on a gymnastics scholarship. Austin ranges so many workouts including but not limited to yoga, dance, kickboxing, Zumba and spot training. Her workouts are still popular to this day.
Must Have Accessories
In the 80s, neon was life. Neon leggings, leotards, scrunchies and more were must haves to rock your workout.
Leg warmers tried coming back but never really caught on. Maybe it's because workouts are hot enough without extra warm clothes. I know, I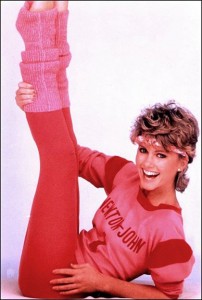 know, it's for the fashion of it.
Sweat bands were a necessity to your chic 80s workout look too. Now? Not so much. Keeping the sweat out of your eyes is any athletes battle but these just aren't good looking enough to stick around.
Leotards and leggings had to be the end all be all of a women's workout wardrobe. Add some leg warmers, a sweat band and some big earrings and you're ready.
While leotards on top of leggings isn't something you'll see walking into your local gym, leggings are back and of the trendy of outfits. Some leggings made for workouts while others are made for casual everyday wear, they're so common these days, you'd be hard pressed to get through a day where you didn't see a single pair.
The last thing to go? Workout videos with this pose for the cover. After, all what were they thinking?