Back in the days of Saved By The Bell Slater was one of the biggest heartthrobs on the show, next to Zac Morris of course. Mario Lopez, the actor behind Slater, hasn't really changed much over the years and recently visited The Ellen Show to catch up, as well as bust some moves.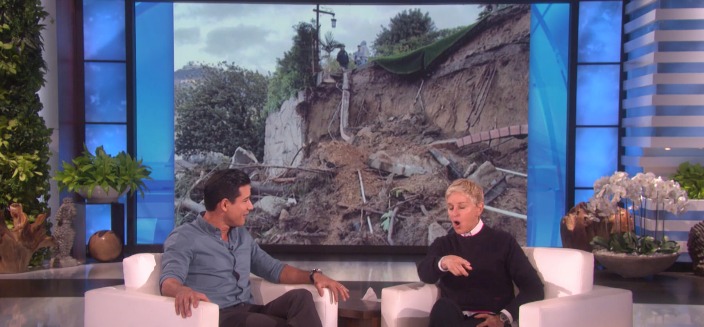 Lopez made his 25th appearance on The Ellen Show and said he is glad the show hasn't gotten "Mario overload. The star and DeGeneres chatted about the relentless rain that caved in his entire backyard.
He joked that it would be a while before there was another botchy tournament in his backyard. DeGeneres encouraged him to move as they took a look at photos of his very own news coverage.
Mario Lopez Talks His Disastrous Run-In With Mother Nature
Meanwhile, as Lopez celebrated his 25th visit to the show, Lopez and a lucky audience member got the chance to play a new game called "Last Dance."
During the game, Lopez did a couple of classic '80s dances and even ventured back to the Saved By The Bell days with a little ballet moment. Fans of the show will know exactly what it is we're talking about. Just in case you don't, click here.
You can check out Mario Lopez's game of Last Dance from The Ellen Show in the video below. Slater has still got the moves.
Mario Lopez Busts Some Moves On The Ellen Show