In the 80s, Tesla was one of those classic hair bands that came up alongside Poison, Def Leppard and many more legendary bands. Recently Tesla drummer Troy Luccketta shared his thoughts on the new state of music creation and his excitement for the bands new music.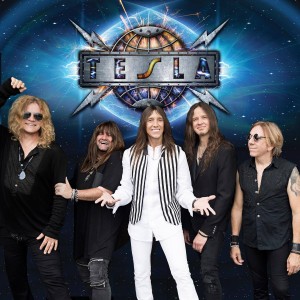 "Having a relationship with Phil and having him produce this album that's coming out next year, and his commitment to that, has been phenomenal," said Luccketta in an interview with the Battle Creek Inquirer.
To much excitement for Tesla fans all over, the band plans on releasing yet another album, which will be produced by Phil Collen of Def Leppard.
"We toured with Def Leppard for 15 months on the 'Hysteria' tour in '87, '88, all through Europe, Canada and the U.S. We also did a headlining tour with Poison when they were at the height of their thing with sold-out arenas. We've got a history with those bands and long relationships," said Luccketta.
Meanwhile, Luccketta seems to be all in favor of the new recording and music technology that is available today for the most part. While he loves the tech for all of the abilities it allows you to tap into, Luccketta also reminds us that you don't have to be much of a musician to create music that sounds good. You simply have to be a good editor.
You can check out the extensive interview with Luccketta here and stay tuned for more news on the upcoming Tesla album.
Tesla – Love Song