U2 was naturally one of the most successful bands on the 80s and still continues to flourish in present times. They have strived to send messages of peace and positivity, along with encouraging activism. On their next album the band may be taking a political stance.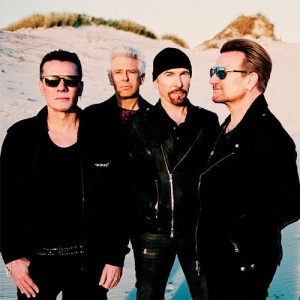 According to reports, U2 has decided to delay the release of their next album given the results of the 2016 election.
"We just went, 'Hold on a second – we've got to give ourselves a moment to think about this record and about how it relates to what's going on in the world,'" said The Edge, according to The Guardian.
The band, which has made the 2017 Bonnaroo festival lineup, may be rewriting some of their songs to reflect the pendulum shift of Donald Trump being the new President of the United States.
"It was a period when there was a lot of unrest," The Edge continued, according to the report.
"It feels like we're right back there in a way."
It's quite uncertain what tone the album will take but it does mean that new U2 music is coming. The band is also set to celebrate the 30th anniversary of The Joshua Tree album with a tour kicking off later on this year.
We'll be waiting patiently to hear new music from U2 and see just where their minds are following the 2016 U.S. elections.