In the 80s there certainly wasn't a shortage of talk shows. From late night to daytime, there was a talk show for everyone. We decided to make a list of 13 Classic 80s Talk Shows, all of which began airing in the 80s.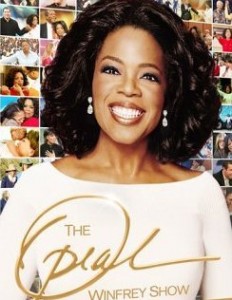 Of course some of these talk shows are much more popular than others on the list. That being said, there is something just too awesome about the way these shows were run.
We've had shows that were incredibly successful and moved on way past the 80s. There were also plenty of shows that struggled to gain another contract and were just one hit wonders.
Whatever the scenario may be, we are certain that you have heard of at the very least five of these major shows highlighted below. The slideshow is in no particular order and some selections may even come as a surprise to you.
The subjects of these shows included celebrity interviews, comedy, politics, music, fashion and much more. These were the foundations for some of the most successful daytime and late night talk shows today.
You can check out out slideshow of the 13 Classic 80s Talk Shows below by clicking through it. If you click on the images you should be taken to the IMDB page for the shows if you want to learn more. As always let us know if we missed one in the comments section below.
13 Classic 80s Talk Shows