While many fans will remember Richard Hatch from his incredible role as Captain Apollo in Battlestar Galactica, Hatch was one of the most active guest stars and actors in plenty of '80s hits. Sadly, Hatch is dead at the age of 71, following a battle with pancreatic cancer.
 Actor Richard Hatch Dead At Age 71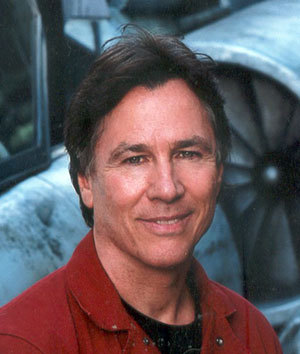 "Hatch played Captain Apollo in the original series, which aired from 1978 to 1979, a role that earned him a Golden Globe nomination for best actor in a television series — drama," according to NBCNews.
"He played a different character, Tom Zarek, in the 2003 re-imagined series."
In the '80s, Hatch appeared in a number of TV shows and films. The long list includes TV shows such as, Fantasy Island, Masquerade, Murder She Wrote, TJ Hooker, MacGyver, The Love Boat and more.
Some of the many films he appeared in during the '80s include, Platoon, Leathernecks, Party Line and more.
Hatch was so active and loved for every role he played in the '80s. Fans all over are mourning his loss and it is definitely being felt by the '80s community. The losses of great '80s talent is certainly piling up following the loss of talents such as George Michael, Prince and many more in 2016.
Rest in peace Richard Hatch.