If you're a big fan of skiing and the '80s, you might want to find yourself in North Carolina soon. Beech Mountain is hosting an event called the Totally 80s Retro Ski Weekend and it's all about the decade we love.
Totally 80s Retro Ski Weekend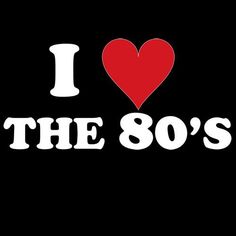 "The event takes place from Feb. 23 to 26 at Beech Mountain Resort and throughout the town of Beech Mountain," according to AveryJournal.
"This year's festivities include live '80s music each night, retro ski fashions everyday and plenty of old school activities ranging from a Rubik's Cube competition to '80s karaoke to the ever-popular Totally Retro Apparel Contest."
These are pretty much all of the reasons the '80s are unforgettable. The fashion, the music and the overall pop culture that was totally out of this world. Beech Mountain has managed to collectively join all of the awesome aspects into one spectacular four-day event.
The best part is, if you can't make it this year, you can always hit it next year as it happens to be an annual event.
"A talking Knight Rider KITT car and stainless steel DeLorean will be on display in the ski village, while arcade aficionados can take a shot at the high score in the Ms. Pac Man contest," according to the report.
"There will also be opportunities to take photos with Brake Michaels, the Carolinas' premier Bret Michaels look-alike artist."
With all of the fresh powder on the slopes this winter some '80s colors will surely add a splash on Beech Mountain.