Spuds MacKenzie was the big dog on campus in 1987 and most of the late '80s. In a shock to fans all over, Spuds MacKenzie's ghost returned to encourage Brian to share his Bud Light with friends.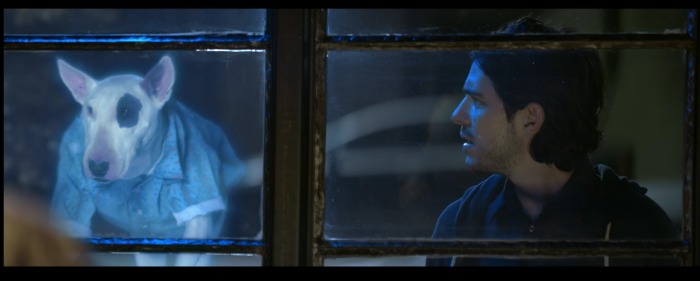 In the original commercials from the '80s, no one was bigger than Spuds. He had the ladies in his pocket and all of the friends a pup could ever want. This is simply another way that the '80s are returning in present day.
The nostalgia fans gain from seeing classic characters they once loved from former commercials really speaks well for a product. Bud Light knew exactly what they were doing with the updated version of MacKenzie.
Unfortunately, MacKenzie had to realistically return as a ghost but he was still in the business of bringing people together for a couple of cold Bud Light brews.
MacKenzie's campaign wasn't for everyone. In fact, the target audience of the '80s commercials were brought into question by Republican Senator Strom Thurmond.
"The stuffed animals, children's toys and T-shirts small enough to fit 12-year-olds indicate the real purpose of the campaign," said Thurmond in a 1987 L.A. Times article about the controversy, according to Thrillist.
Despite the negativity around the ad and the passing of the adorable dog who played Mackenzie, Bud Light was able to resurrect him so that he could remind us all we are here for the friendships.
The soul of Spuds MacKenzie can now rest in peace after reuniting Brian with his friends in last night's advertisement. For those who want to check out some of the hilarious outtakes from Spuds MacKenzie's Super Bowl 51 return, click here. You can enjoy the brand new spot in the video below.
Did you have a favorite Spuds MacKenzie commercial from the '80s? Let us know in the comments section below.
Spuds MacKenzie Is Resurrected For Super Bowl 51