'80s artists like Weird Al Yankovic have been flocking to the PledgeMusic website to raise funds or set up pre-orders for upcoming music. Recently, Legacy Recordings and Yankovic has set up a pre-order for a "Complete Works" set that includes all of his parody music, dating back to his beginnings in the early '80s.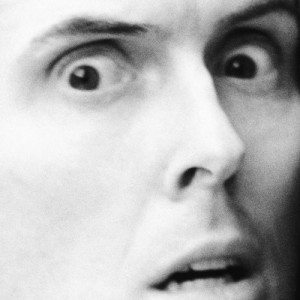 The project is called Squeeze Box and isn't set to release until November 24, and contains all fourteen of his parody albums.
"In addition to his studio albums, Squeeze Box will also include a special 15th bonus album, Medium Rarities, featuring previously unreleased and non-album tracks selected by Weird Al, plus a 100-page book including a treasure trove of unseen photos and memorabilia," according to PledgeMusic.
Behind-the-scenes videos on how the compilation was created are offered to those who pre-order as a part of the private section access. We included a little Weird Al Yankovic throwback from 1984 titled, "Eat It," below. What's your favorite Weird Al Yankovic song or album? Let us know in the comments section below.
Weird Al Yankovic : Squeeze Box Albums
"Weird Al" Yankovic (1983)
"Weird Al" Yankovic In 3-D (1984)
Dare To Be Stupid (1985)
Polka Party! (1986)
Even Worse (1988)
UHF – Original Motion Picture Soundtrack and Other Stuff (1989)
Off The Deep End (1992)
Alapalooza (1993)
Bad Hair Day (1996)
Running With Scissors (1999)
Poodle Hat (2003)
Straight Outta Lynwood (2006)
Alpocalypse (2011)
Mandatory Fun (2014)
Medium Rarities (2017) Exclusive to Box Set
"Eat It"