The pop-synth scene in the 80s was led by plenty of talented artists including the one and only Howard Jones. Jones, recently sat down with the NottinghamPost to chat about some of his musical experiences and his upcoming shows.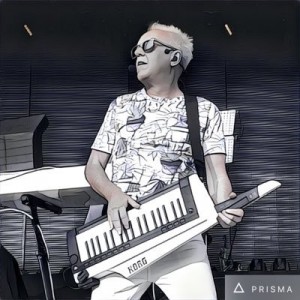 As an 80s figure it's no surprise that he met two of what are arguably some of the biggest names from the 80s in one day. Jones met Princess Diana and David Bowie in the same day. He elaborated on the meetings and shared how shocked he was that he was even on their radar.
"There is one bit which I don't talk about very much, which was that as soon as I flew into England I went over and did Breakfast TV, and at some time during the day I met the Royals; Lady Diana and Prince Charles," said Jones in the interview.
"As I was saying hello to Diana she said 'I saw you on TV this morning' (laughter). That was the kind of thing that happened during the day. So Princess Diana was watching me on the TV and now she is talking to me about it."
As if meeting members of the Royal family hadn't been enough, things got even more interesting as Jones met 80s music royalty.
"Then some time later in the day I met David Bowie who turned round to me and said 'Hello Howard, it's great to meet you and I see that you are doing really well over there in America' which made me think 'oh my god, not only does David Bowie know who I am but he also knows that I am doing okay in America'," he continued.
Jones is embarking on An Intimate Evening With Howard Jones Tour and stated that he was not only looking forward to it, but was hoping to make it more of an annual thing. This is exceptional news for fans who just can't seem to get enough.
You can check out the entire interview between Howard Jones and the NottinghamPost here.