Daryl Hall & John Oates, in association with Live Nation Philadelphia are collaborating once again for the HoagieNation Festival: a celebration of everything Philly.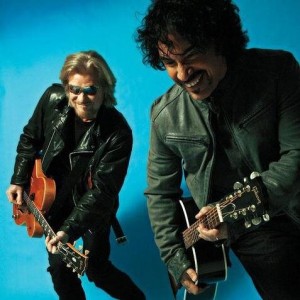 The festival will take place Memorial Day Weekend on Saturday, May 27, will be headlined and curated by Rock and Roll Hall of Famers Daryl Hall & John Oates and will also feature performances by international multi-platinum selling band Tears For Fears plus Philadelphia son G. Love & Special Sauce, Vivian Green, Marah, Son Little, Allen Stone, Kandace Springs and more to be announced.
"HoagieNation is a wonderful and colorful place where the citizens are united by a love of cold meat and Amoroso's rolls," said Daryl Hall.
"P.S. they ALL got soul!"
"Philly is famous for a lot of things, but the highlights just might be the amazing MUSIC and of course the HOAGIE! Well we are going to put it all together for you on May 27th at the Daryl Hall and John Oates HoagieNation festival," said John Oates.
Earlier we reported that Hall & Oates will be hitting the road for Tears For Fears on a summer tour, so it doesn't surprise us that the bands will be joining forces for the HoagieNation Festival. You can learn more about the incredible Philly festival here.
Daryl Hall &
John Oates : "You Make My Dreams Come True"