Want to play hooky? Take some cues from Ferris Bueller's Day Off for some free time fun. From how to get out of your school obligations to all the ways to spend your day off, Ferris certainly knows how to have a good time.
How to Fake Sick
Clammy hands. 

Don't create a phony fever because you may end up at the doctor. Instead fake a stomach cramp and while you're bent over moaning and groaning, lick your palms.
Get Your Friends to Come Over
Call and bother your friends mercilessly, eventually they will come over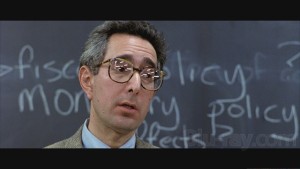 How to Get Your Girlfriend Out of School
Tell the school her grandma died and then have your BFF call in as her dad.
Transportation Needs
Take your BFF's Dad's Ferrari for a sleek, fast ride
Have an Awesome Day
Start by getting yourself and your friends out of school

Take an awesome car

Go to the tallest building in the city and look down to see the views

Watch the stock exchange floor and mock them

Go to a very fancy meal in the city

Go to a baseball game

Go to an art museum

Attend and participate in a parade

Drive home from the city

Go to the pool

Run home just in time and get into bed so that no one suspects a thing! (Except your sister.)
With a itinerary like this to follow, you have a foolproof way to have the best day off ever. Do you remember all the Ferris Bueller's Day Off facts? Take this quiz to see:
Ferris Bueller's Day Off: Quiz