80s horror movies were built off of our deepest and darkest nightmares, with a little psychological madness mixed in. Today we decided to pin two of the biggest 80s horror movies against one another to see which one scares us the most.
Greatest 80s Horror Movies: The Shining V.S. Hellraiser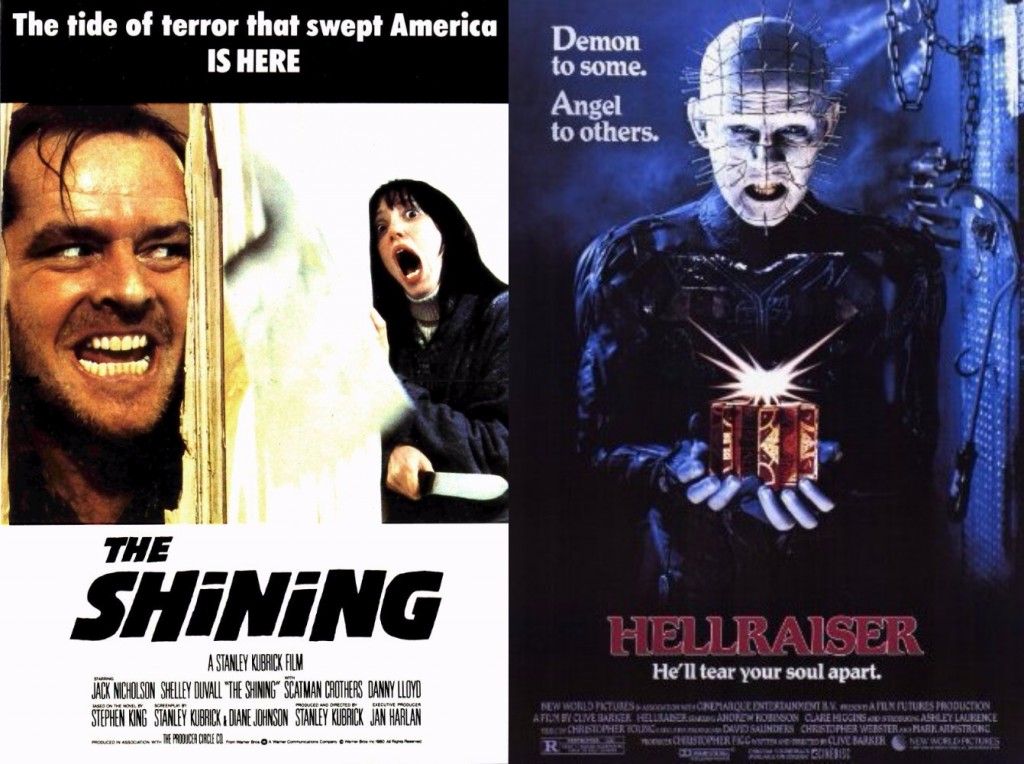 Hellraiser is one of the most terrifying films from the 80s and played off of the idea that a dead husband could come back from hell to visit his unfaithful wife. The result was simple and downright madness with a huge sadomasochistic twist.
We all feared the Hellraiser and his whole "tear your soul apart" mentality. No thank you. We'd like you to stay where you came from sir.
Meanwhile, The Shining was both visually and psychologically exhausting in the best ways possible. Here you have a story that starts out normal but transforms into a thriller that leaves the family to be terrified by its patriarch.
What made this story even more terrifying is that the real hotel that inspired Stephen King to write the novel, still stands. Yes, it's a real thing and by now you all probably know that. The Stanley Hotel is alive and well and is a reminder that not everything you see in that particular horror film is fake.
That being said, there haven't been any really scary reports that scare people away from staying there. We do wonder what would happen if you watched The Shining in the hotel that inspired it.
So what's your pick here?