Fans of 80s electronic music will remember New Order as one of the leading groups of the genre. Bernard Sumner, Peter Hook, Stephen Morris and Gillian Gilbert came together to show off their production chops on New Order Presents Be Music.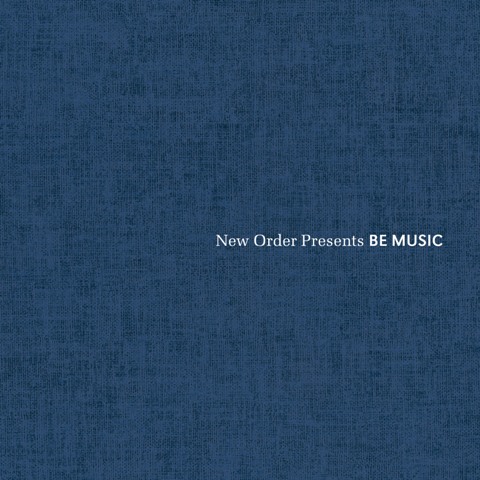 "New Order Presents Be Music is a compilation of productions by members of New Order, including classic dance and electro tracks released on Factory Records between 1982 and 1985, as well as more recent remixes for current artists such as Factory Floor, Marnie, Tim Burgess and Fujiya & Miyagi," according to FactoryBenelux.
Unfortunately at the moment it looks like the album is a European release only as it currently cannot be found on iTunes, Spotify and other music services. Diehard fans can try to order the album online and have it shipped to them from overseas.
Of course the group is best known for their hit, "Bizarre Love Triangle," which remains and instant 80s dance classic. You can learn more about New Order Presents Be Music here. The tracklist for the album will be included after the music video below.
New Order Presents Be Music Tracklist
Disc 1
1. Quando Quango Love Tempo
2. Marcel King Reach For Love
3. 52nd Street Cool As Ice
4. Section 25 Looking From A Hilltop
5. Nyam Nyam Fate/Hate
6. The Beat Club Security (Remix)
7. Paul Haig The Only Truth
8. Shark Vegas You Hurt Me
9. Marcel King Keep On Dancin
10. Section 25 Reflection
11. Quando Quango Tingle
12. Surprize Over Italia
Disc 2
1. 52nd Street Can't Afford
2. Thick Pigeon Babcock + Wilcox
3. A Certain Ratio Bootsy (Swingfire Mix)
4. Factory Floor (Real Love)
5. Section 25 Another Hilltop
6. The Other Two Inside
7. Marnie The Hunted (Remix)
8. Fujiya & Miyagi Daggers (Remix)
9. Tim Burgess Oh Men (Remix)
10. Factory Floor A Wooden Box (Remix)
11. Life Tell Me
12. Life Tell Me (Theme)
Disc 3
1. Peter Hook Lavolta Lokota Theme
2. Section 25 Knew Noise
3. Stockholm Monsters All At Once
4. Royal Family & the Poor Motherland
5. Winston Tong Theoretical China
6. The Beat Club Security (Dub)
7. Marcel King Reach For Love (US Remix)
8. Thick Pigeon Jess + Bart (Remix)
9. Red Turns To Deep Sleep
10. Ad Infinitum Telstar
11. Section 25 Sakura
12. New Order Video 5-8-6
2xLP tracklist:
Disc 1
A1. 52nd Street Can't Afford
A2. Section 25 Looking From A Hilltop
A3. The Beat Club Security (Remix)
B1. Marcel King Reach For Love
B2. Quando Quango Love Tempo
B3. Nyam Nyam Fate/Hate
Disc 2
C1. A Certain Ratio Bootsy (Swingfire Mix)
C2. Section 25 Another Hilltop
C3. Marnie The Hunted (Remix)
D1. The Other Two Inside
D2. Fujiya & Miyagi Daggers (Remix)
D3. Tim Burgess Oh Men (Remix)