80s singer Richard Marx brought us incredible hits like "Right Here Waiting" and "Hold on to the Nights." Now, it looks like he is teaming up with country singer Randy Houser for a collaborative song.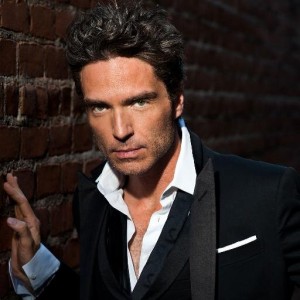 "'Wrote a pretty killer song with these two recently in Nashvegas,' Marx shared on his socials , along with a photo of Randy and an unidentified co-writer," according to WinCountry.
"Randy posted the picture as well, agreeing that they 'Had a great write…'"
Marx's fan-pleasing attitude is well documented and he has been quoted to say that he wants his concert experiences to feel like the fans are hanging out with him. His fame came from his distinctive voice and he knows it too.
"One of the great things for me as a singer, I was born with this pretty raspy voice," said Marx in an interview with the OrlandoSentinel.
"If I have a night I'm struggling or tired, you can't tell the difference in the audience. My voice sounds pretty ragged anyway."
Given the writing ability of Marx and the popularity of Houser's music, you can expect some totally awesome sounds.
To fans, hearing that there are new things to come whether it's a writing collaboration or full out song, is a pretty big deal. The 80s music isn't going anywhere and for us, that's pretty darn awesome.
Richard Marx – Right Here Waiting