If you're a fan of how those 80s bathing suits fit and preferred them to the newer aged models, you may be the one who's really styling this summer. According to a recent Vogue report, 80s bathing suits are back for 2017.
80s Bathing Suits Are Back!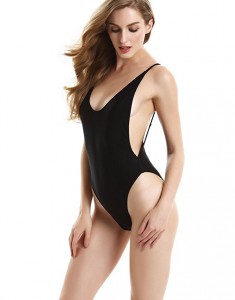 "It was a cut that shaped a generation. High-waisted, hip-bone-grazing, and cut-to-there, the bikinis and one-pieces of the '80s were unapologetically skimpy, and spoke to the extreme nature of the era's fashion," according to Vogue.
"Now, a host of style influencers too young to try the trend the first time around are fueling its inevitable resurgence."
The article also stated that models of today such as Bella Hadid are actually turning to the style. One problem with wearing these types of bathing suits however, happens to come with making sure you have a clean bikini wax. The report adds that this look is also good because it embraces more than one body type.
"I don't see it as risqué," said designer Amelia Lindquist, according to the report.
"I see it more as a naturally empowering cut that is more aware of the female body."
So if you're thinking about getting a very flattering piece for this summer, it looks like the fashion from the 80s has made its way back once more. There you have it, the 80s continues to inspire a generation who is still embracing it.