Molly Ringwald was on fire in the 80s. She delivered extremely special performances in films like The Breakfast Club, Sixteen Candles, Pretty In Pink and many more iconic films. On April 13, 2017, Ringwald made an appearance on Riverdale, a new show filled with teenage angst, based off of characters from the Archie comics.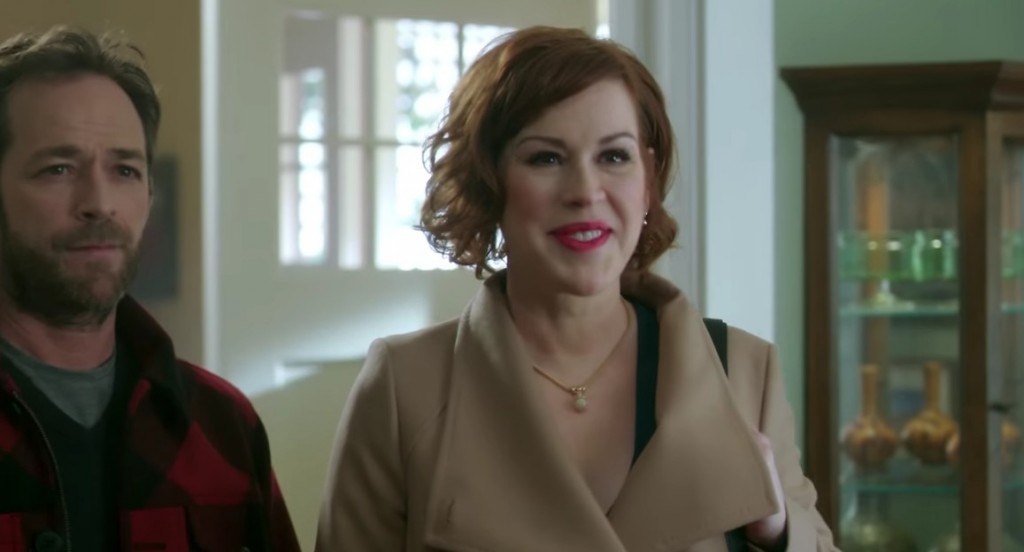 Make no mistake, this show is nothing like the comics. The names and characters may be the same, however, this story is darker and filled with drama.
"Luke said it after the first scene that they shot with Molly and KJ, Luke called and was like 'she is Mary Andrews,'" said executive producer Roberto Aguirre-Sacasa, according to CBR.
"When you build up to a character, it's nice when you recognize them and it makes sense in the right story and she is Mary Andrews, of course."
While plenty of our memories of Ringwald's role find her on the younger and more angsty side of things, this role shows her as a parent who now has to deal with family drama. For one, her character hasn't appeared in the previous 9 episodes.
"Considering Ringwald's past as an '80s on-screen prom queen, it would be fun to see that somehow acknowledged on the show," according to the report.
"When asked if any upcoming Riverdale episodes would venture into this kind of homage, all the executive producers could say was that the '80s would play a role in the upcoming Homecoming episode, 'Chapter 11: To Riverdale and Back Again,' airing on April 27."
If you want to see Ringwald show off her acting chops once again, you can check out Riverdale for yourself. In the meantime check out the show's trailer, where Ringwald makes an appearance at the end.
Riverdale WonderCon Trailer Featuring Molly Ringwald