Who would have thought that the 80s themes would grow to be such a popular one to help many great causes? Not only was the 80s absolutely spectacular, it's also being used by plenty of associations and smaller groups to both raise awareness and funds for very important causes.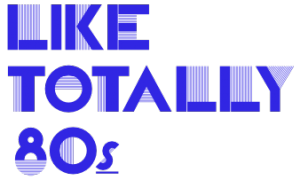 In the town of Tiverton in England, a 1980s themed disco night is being held to raise awareness of Dementia and funds for The Larches Care Home.
"The reason that we're raising money for the Larches is that they are a care home which does amazing things to support patients with dementia and some of our fundraising team have their gran being cared for at the Larches," said event organizer, Joanna Thomas, according to DevonLive.
"They would like to raise as much as they can to help support activities and transport to provide patients at the home with these extra special days one hours of fun."
The event is said to feature 80s music, clothes and more. It also happens to be another 80s themed event that is supporting a good cause. Yesterday we reported about a Heathers play that is being performed by Acting Against Cancer and there have been plenty of others in the past.
The 80s was a fun care-free decade of freedom, great music and wild fashion. It lends itself well to a fun party and that's why these associations tend to flock towards it. It truly is wonderful to think that such a beautiful decade is being used to help such important causes.