The ladies of Bananarama who brought us amazing hits like "Cruel Summer" are back together, much to the delight of fans.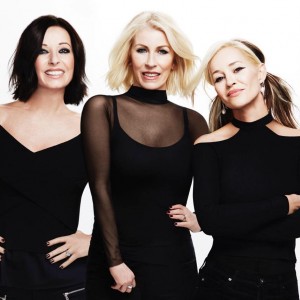 "Eighties girl band phenomenon Bananarama announced that they're reforming earlier this week, sending music fans hurtling down memory lane," according to DailyMail.
"Siobhan Fahey, 58 – who original left the girl group in 1988 – will reunite with bandmates Sarah Dallin, 55, and Keren, 56, for a string of gigs that promise to rediscover hits including Nathan Jones, Cruel Summer and Venus."
Not only are the ladies back but they trio are planning on hitting the road. This brings incredibly great news for fans who will be able to catch a true 80s act. Along with "Cruel Summer" the ladies also had a slew of hits including "Venus," which went on to be the featured track for Gillette's women's razor and "Love In The First Degree."
Of course there was also the classic "Na Na Hey Hey Kiss Him Goodbye" that folks still sing to this day. Bananarama tracks were the personification of the 80s dance music we still love today. You can relive one of their classic hits in the music video below.
What was your favorite Bananarama track or album? Let us know in the comments section. Tour details will be posted as soon as they are available.
Bananarama – Cruel Summer