Bonnie Tyler is a big name for 80s lovers. She created the hit song "Total Eclipse of the Heart," which happens to be the number one karaoke song according to recent reports.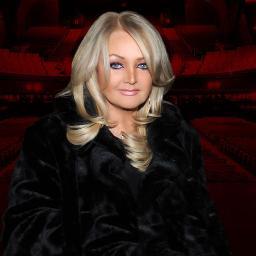 Tyler sat down with TheWestAustralian for an interview where she shared her reaction about the song being so popular for karaoke goers.
"'It's the number one karaoke song on Sony,' Bonnie says down the line from her Portugal home in that deliciously singsong Welsh accent. 'I don't know why because it's not an easy song to sing but everybody loves to sing it,'" according to the report.
At karaoke bars all over the world you can hear the piano as it begins to play, followed by Tyler asking us all to "turn around." Then, there's the classic music video (which can be seen below). It features Tyler as she wanders through what looks to be a private all boys school.
It was a bit odd but so totally 80s, as was her feathered hairstyle. We absolutely must respect Tyler's love for music as she still performs and tours to this day.
"I don't think I'll ever retire. Oh, until I can't sing any longer. I do love it," she said according to the report.
Check out this Monday throwback to "Total Eclipse of the Heart" below. Let us know what some of your karaoke go-to tracks are in the comments section.
Bonnie Tyler – Total Eclipse of the Heart