If you are a fan of Culture Club we would strongly suggest booking a flight to Newmarket, Suffolk. The 80s band is set to perform the Newmarket Nights show and it's looking to be quite the memorable occasion.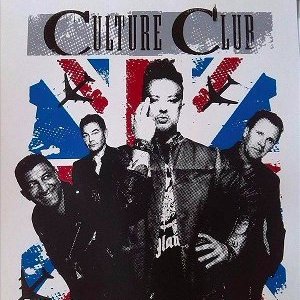 "We are very pleased to confirm Culture Club as our next Newmarket Nights act for 2017 and look forward to welcoming them to Newmarket Racecourses for the first time this July," said, Amy Starkey, Regional Director East Of Jockey Club Racecourses, according to ITV.
"During the height of summer on the beautiful Adnams July Course, I have no doubt we will be in store for a brilliant performance whereby racegoers will be treated to an extensive set including some of their most popular chart topping hits following racing."
80s bands, particularly those with an undeniable electronic and dance vibe have been incredible popular in the UK, years after they have performed and sold out shows at their peak. Culture Club will definitely be bringing a little 80s flavor to a lineup featuring many new faces of music such as Little Mix, Olly Murs and Jess Glynne.
Unfortunately the concert is overseas so you may have to do a little planning ahead if you intend on making it across the pond. If you won't be able to make it, we included a video of a recent live performance from Culture Club below. The Newmarket Nights performance is set for July 21.
Culture Club Live