The act of retroing a sneaker means bringing it back years after the model and design was initially released. Nike retros sneakers quite often and they recently brought back a 1986 model by the name of the Air Sock Racer.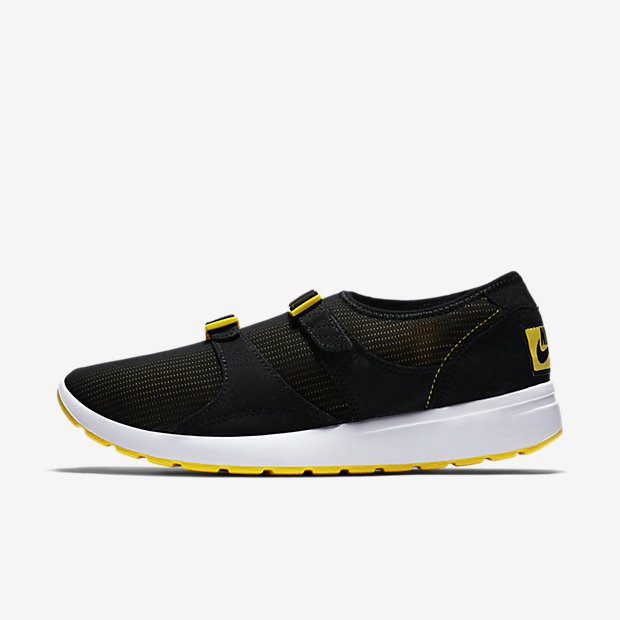 The Air Sock Racer featured a robust midsole and for that added sock feel, the sneaker company disregarded a normal lacing to replace it with a double strap. This futuristic design was one that was way ahead of it's time.
Looking at some of the sneaker models of today, such as the Adidas Ultraboost Uncaged or the NMD City Sock series that Adidas is creating, this style was pretty revolutionary for it's time. Now, sneakers with sock liners or that are primarily modeled after a sock, are actually the most popular models on the market.
For the 80s, this sneaker release marked another step into the future. If you wanted to use it for a generic 80s-styled costume, this is probably one of the go-to sneaker silhouettes for sure.
"The American shoe brand thinks that a re-release of its Air Sock Racer, which made headlines in 1986, will spark a buzz among Millennials," according to Investopedia.
"The new release will come with 2017 updates, such as a breathable and supportive upper. The sneaker itself maintains its retro style, looking like a pair of socks attached to a sole with seatbelt-style straps."
Do you remember the Nike Air Sock Racer? Did you own a pair? Let us know in the comments section below.