While he has already established stardom as one of the original members of the late 80s pop group, New Kids On The Block, Joey McIntyre seems to be having a little trouble in the entertainment business. An all new comedy show titled, Return of The MAC, chronicles his quest to make it once again.
"This new comedy series stars Joey McIntyre as an exaggerated version of himself, with his real-life family," according to AOL.
"Donnie Wahlberg, who was in the boy band New Kids On The Block with McIntyre, executive produced and was a guest star in the series."
In music a collaboration between McIntyre and Wahlberg was also one with three more members, however, this time, the two got to venture into a world that Wahlberg is much more knowledgable about, given his acting career.
"I asked him how do you do it. I didn't think he would have this magical answer, but he said you got to take your lumps," said McIntyre according to the report.
"It was so simple, but it was pretty wise. No matter what you do you got to learn on your own. You kinda have to go with the ups and down, and take your hits."
For years, New Kids On The Block was in the business of making hits, not taking hits. Now, McIntyre seems to have a hit of his own with the funny and quirky new show centered on making it big. Who would have thought that years later the boys of NKOTB would be making such a splash.
You can catch Return of The Mac on Pop Wednesdays at 8:30 PM EST.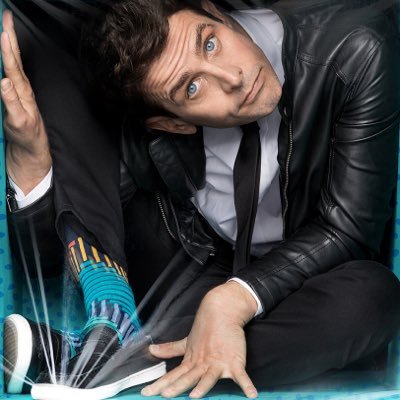 Return of the MAC Clip