Sheena Easton may be one of the most unforgettable music acts of the 80s. She has surfaced again in a new interview and revealed that she just can't seem to stop cursing.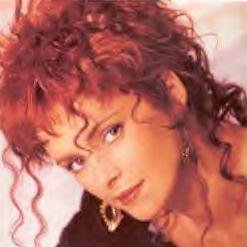 Easton is a Scottish native who had some pretty spectacular success in the U.S. during the 80s. She released tracks such as, "9 To 5," "Almost Over You" and "Sugar Walls." We could not forget her collaboration with Prince titled, "U Got The Look."
The track had a funky guitar and undeniable 80s sound that is still being enjoyed by fans today. We can already hear you singing it all over again.
So, what's Easton up to these days? Well, according to TheScottishSun, a whole lot of swearing.
"F**k, or any other curse word — I have a mouth like a sailor," was Easton's response to what her favorite word is.
That's not all, Easton is actually playing a main role of Dorothy Brock in the 42nd Street musical.
"Grammy award-winning artist Sheena Easton has made her West End debut in the musical '42nd Street' with Britain's Duchess of Cambridge Kate Middleton, actor Morgan Freeman and tennis coach Judy Murray attending the show's premiere," according to WHTC.
It's really good to see stars of the 80s coming back to the entertainment business. It certainly brings a feeling of nostalgia to us all. Photos of Easton's 42nd Street debut can be found here.
Sheena Easton's "9 To 5"