BMW advertises their vehicles as the ultimate driving machine. In 1989 they introduced their BMW M3 E30 edition and it completely embodied that branding. Today, the car is still one of the most sought after BMW's on the net.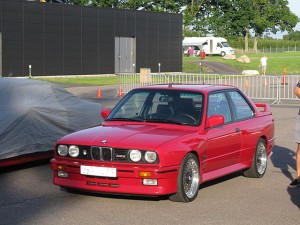 A 1989 BMW M3 E30 such as the one pictured above, is selling on EBAY Motors for a whopping $37,990. For that price, you can buy a brand new BMW however, it won't be nearly as nostalgic as the 1989 E30.
"Down in Miami where the Florida sun caresses the sand, a tight-knit collective of racing enthusiasts gather periodically for a group drive," according to GQ.
"Their cars of choice: BMWs, specifically tricked-out German-engineered rides from the '80s, '90s, and (slightly) onward."
The report referenced the hard body-lines that the car has but failed to mention one of the features stylists and enthusiasts loved the most. The boxy nature of the car makes it one of the most photogenic vehicles to ever be released.
From angles to flat side, front and rear views, there isn't one single portion of this vehicle that requires criticism. It's such an 80s design but quite possibly one of the best of the decade. At its core was a 169 horsepower engine, which today, would seem like an bit of a sloth.
That being said, when an enthusiast who loves to modify engines gets their hands on this vehicle, the power output is at their own mercy. There are plenty of amazing statements that can be made about this vehicle and it is undoubtedly super sought after 27 years later. People just can't get enough of the 80s.
Check Out This Monstrous 400HP BMW M3 E30