Each year on Mother's Day, brunch seems to be one of the most popular go-to ways to celebrate the occasion. This year, 80s moms will rejoice when they hear about The Breakfast Club Brunch Crawl. Mom will love you forever for this one.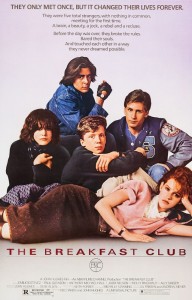 "We thought it would be something sweet," said Britlyn Delahoussaye of Social Entertainment, according to The Advertiser report.
"A lot of women like brunches and it would be something different than just going to a restaurant. We kind of thought of the '80s theme because we wanted to attract the 25-and-up demographic and to bring them to downtown to show them downtown is just not about nightlife."
Unfortunately the crawl is happening in Lafayette, New Orleans, so if you're not in the area, you'll have to find another way to create an 80s-styled brunch for mom.
"We thought moms would enjoy the music, and we are going to have DJ Greenlight playing an '80s mix at each business along the way," said Delahoussaye.
Music and fashion are two of the biggest stand-outs in the 80s culture so it's easy to see what role the music will play for this 2017 Mother's Day event. Here's another idea we came up with. If your mom happens to be a huge 80s fan, find all of the classic films, such as The Breakfast Club and have a little marathon for the day, after brunch of course.
How did you help mom celebrate her special day in the 80s? Share some of your stories in the comments section below.