Her stage name was Donna Summer, birth name Donna Adrian Gaines, and her nickname is Queen of Disco. We will never forget her.
Popular in the 80s and beyond, Summer has sold over 130 million records. Her sales stats make her one of the world's best-selling artists of all time.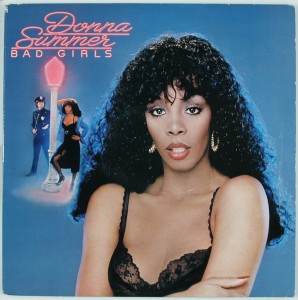 Need some Summer songs for this summer season? "Last Dance" and "This Time I Know It's For Real" were both hit songs in the summer in the 80s.
Summer did well for herself earning 14 songs in the number 1 position on the chart. Along with her top 100's hits, she snagged a bunch of top 10 hits too.
Summer holds the No. 3 spot in 1983 with "She Works Hard For the Money." Her final time in the top 10 was in 7th, with "This Time I Know It's For Real."
Touring from 1979-2010, Summer kept busy singing her heart out for over 3 decades. She says "Last Dance" was her favorite past recording. Summer died in 2012 in Naples FL but will be remembered and enjoyed for years to come.
Are you in South Florida? You can catch a tribute concert to be put on by her sister and band in Delray Beach FL.The concert and celebration will start off Memorial Day Weekend at the Old School Square Pavilion on May 28th, 2017.
Thanks for your music, Donna Summer! Enjoy the following music video with her favorite, Last Dance.
Donna Summer – "Last Dance"