Chris Cornell was considered as one of the founding voices when it came to the late 80s and early 90s grunge movement. On Wednesday night, May 17, Cornell, was reported dead.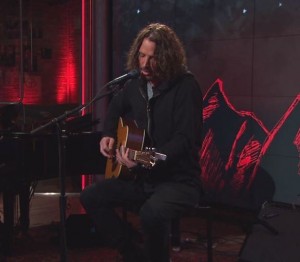 "Cornell, 52, was in Detroit performing with Soundgarden, which had embarked on a US tour in April," according to CNN.
"His passing was 'sudden and unexpected,' his representative, Brian."
What many may not know is that the classic Soundgarden sound started in 1984 when the band was first formed. Together, Cornell, Kim Thayil and Hiro Yamamoto formed the classic band and released a series of projects before skyrocketing into popularity with their 1994 album Superunknown. That album would feature "Black Hole Sun," arguably one of the most famous Soundgarden track to date.
The list of projects in the 80s include, the Screaming Life EP (1987), Fopp EP (1988), Ultramega OK (1988) and Louder Than Love (1989). His voice took fans away from the classic 80s hair bands and into a world that was darker in the most beautiful manner of the word.
Later on, Cornell would join forced with members of Rage Against The Machine to form the formidable band by the name of Audioslave. There the band enjoyed bountiful success, especially with their huge hit, "Like A Stone." Cornell also embarked on a flourishing solo career.
To help take a look back on some of Chris Cornell's amazing musical moments, we've included captivating music videos featuring classic tracks from Audioslave and Soundgarden below.
Chris Cornell Classics