If you don't feel old enough as it is, get ready to feel it. This month, "Flashdance What A Feeling" from the Flashdance film turned 34.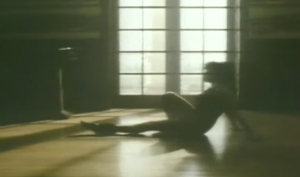 That's right, it has been 34 years since the May 28, 1983 release of the song which accompanied one of the most popular movies of the year. The film featured actress Jennifer Beals who played Alex Owens, a woman working as a welder and exotic dancer to make her way into ballet school.
Today, a welder and an exotic dancer aren't really two careers that would go hand-in-hand but Beals made it look so effortless. She also made dancing for a room with some of your toughest critics look graceful and fun.
In March of 2017, Beals joined The View to chat about Flashdance and more about new projects such as the show Taken. She takes on the role of an aid to Bryan Mills, the character from the film however, it is set 30 years prior to his family being kidnapped.
Of course, the song, "Flashdance What A Feeling" is one of the aspects of the film that stuck out the most. Don't believe us? Well, take this into consideration. From the time the song was released on May 28 it hit Billboards Hot 100 top spot and stayed there for a whopping 6 weeks.
It was dance friendly, radio friendly and just inspired us all to enjoy the feeling that dance brings. It's freedom of movement and expression and there is nothing better than that now is there?
It's so hard to believe that the song is 34 years old. We can honestly say it never gets old to our ears. Check out the music video for "Flashdance What A Feeling" below and celebrate 34 years of awesomeness.
'Flashdance What A Feeling' Turned 34 This Month