Ask you kids about Harry Styles and we're sure you'll be able to hear all about him. However, what they may not be able to tell you is that Styles may be bringing the 80s back with one track.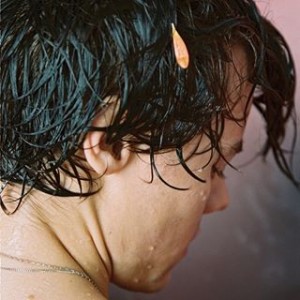 If you haven't heard of Styles, he's one of the members of the former boy band One Direction. Since the band parted ways, each of the five members ventured out into the world of solo music. Most of the members also ventured into pop or R&B styles of solo music, though, Styles seems to be an outlier.
His first single, "Sign of the Times" sounds very much like an 80s soft rock ballad but still manages to get plenty of mainstream radio play. The arrangement of the track from start to finish just screams 80s and we're all a bit puzzled as to how Styles even got to this point.
In a world where pop-crossovers are ruling the radio, Styles lands what sounds like a song from decades ago on the Billboard Hot 100 chart. His second single "Sweet Creature" doesn't quite have the 80s flare that "Sign of the Times" carries, however, 80s music fans will really appreciate a the singer-songwriter vibe it carries.
Styles' self-titled debut album is set to hit streaming sites and stores on Friday, May 12 and will contain a total of 10 tracks. We're curious to see if there are any more instances where an 80s theme shines through it.
If you're a bit skeptical and want to hear "Sign of the Times" to judge for yourself, check out the track below.
Does Harry Styles Want to Bring Back the 80s?