In May of 1985, there was one REO Speedwagon song in particular that destroyed the Billboard Hot 100 for three weeks. The classic "Can't Fight This Feeling" was an instant hit in 1985 and fans loved it so much, they propelled it to three solid weeks at number one.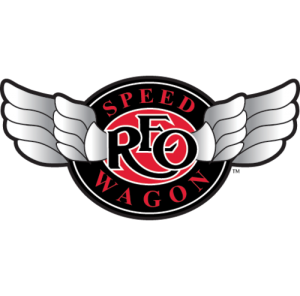 "When the band had difficulty coming up with songs for their Wheels Are Turnin' album, they took time off so each member could write alone," according to SongFacts.
"Kevin Cronin went to Molokai, Hawaii, during his "time off." There he played around with a song that he wrote 10 years earlier but never finished. When he stopped tinkering with his composition, it had become a song about a person's fear of change – even though he knows that he MUST change."
So, "Can't Fight This Feeling" was born. It was an anthem for anyone who had lost their purpose and had been stuck for awhile. The song taught us to accept that it is time to make a change and whether you realized it then or not, it really just hit you right in the emotional kisser.
Today, the track serves as a reminder of what a great 80s rock ballad is made of. Feeling, great composition and a meaningful message. Today we celebrate this classic REO Speedwagon song and ask you to join us in enjoying the music video for "Can't Fight This Feeling" below.
REO Speedwagon – "Can't Fight This Feeling"