We've spoken plenty of times about Stranger Things and how well they pay homage to the 80s. That has now been intensified as one of the shows stars, Finn Wolfhard and his band covers New Order's 80s classic "Age Of Consent."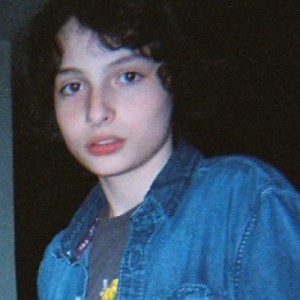 The cover was done for an 80s benefit concert which also featured 80s parody man Weird Al Yankovic. If that wasn't enough, you may remember our report on the new reboot of Stephen King's IT, which Wolfhard will also star in.
If ever there was a youngster who is truly embracing and being immersed in the 80s culture, it's Wolfhard. Along with members of his band, Wolfhard showed that he can rock it 80s style. Of course there was a bit of a heavier spin put on for the cover, though Wolfhard seemed to really want to energize the crowd.
Oh but there's more to Wolfhard's 80s connection. According to Consequence Of Sound, Wolfhard will also be a part of an upcoming Carmen Sandiego reboot. The 80s are alive my friends and it seems to be pumping through the veins of Finn Wolfhard.
You can check out Woldhard's cover of New Order's "Age Of Consent" below. Stay tuned for more information on Wolfhard's upcoming 80s reboots.
Let us know your thoughts on the influence that the 80s is carrying on today's pop culture in the comments section below.
New Order's "Age Of Consent" Covered By Finn Wolfhard