From Papa Johns and Cinnabon to Outback Steakhouse and Hooters, our favorite chain restaurants wouldn't be here if it weren't for the 80s. Through name changes the menus have been revamped, these restaurants are here to stay.
You Can Thank The 1980s For These Popular Restaurants
1980
Applebee's restaurants opened their doors to Atlanta Georgia residents in 1980 as T.J. Applebee's Rx for Edibles & Elixirs. The chain was renamed Applebee's Neighborhood Bar & Grill in 1986.
1981
Buffalo Wild Wings opened in 1981 in Kent Ohio. For the first 16 years, from 1982-1998, it was called Buffalo Wild Wings & Weck. Did you know that?
1982
Olive Garden originated in Orlando FL in 1982. Last years numbers showed 844 locations across the globe for this Italian American flavor fusion. The soup and salad lunch special includes bread sticks and is easily the yummiest choice by my standards.
Dave and Busters started in Dallas TX in 1982. Entertainment awaits at this adult play land/bar and grill and their menu offers lunch, dinner, late night snacks and drinks.
1983
Quiznos opened in 1983 in Denver CO with build-your-own, toasted sandwiches. With over 2000 locations internationally, the chain holds the spot for the second largest submarine shop behind Subway.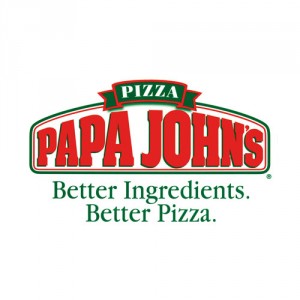 Papa Johns first opened in Indiana after a meager beginning in a converted bar closet. As of 2017, Papa Johns is the third largest take-out and pizza delivery and my personal favorite.
Hooters wings are good wings and they've been serving them since April Fools Day, 1983. Red Bull shares this chain's birthday just 4 years later in 1987.
Panda Express began in 1983 in Glendale, CA. The company boasts MSG-free items and locations in food courts and stand alone locations alike.
1984
Papa Murphy's Pizza began in 1984 in Petaluma, CA. This take and bake tradition traces back to 1981 in Hillsboro, Oregon.  Papa Aldo's Pizza opened in 1981, preceding Papa Murphy's and in 1995 the two merged to be named only Papa Murphy's.
In 1984, Culver's began in Sauk City, WI. With their famous butter burgers and fried cheese curds, this place says Midwest with fresh ingredients and fresh taste. And don't forget to grab a cup of frozen custard, it's the best.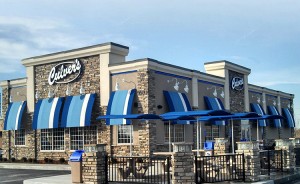 1985
California Pizza Kitchen was opened in 1985 in Beverly Hills, CA. Still popular today, there are over 250 restaurants.
Boston Market opened in 1985 and was first called Boston Chicken Boston College. It wasn't until 1995 that the name changed. Boston Market is the best place to go for good, fresh comfort food. They have hearty meats and mouth-watering sides to choose from and 530 locations to visit.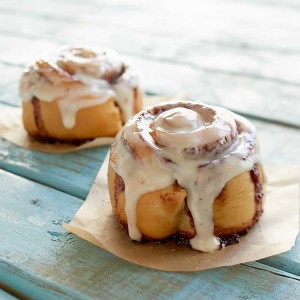 Cinnabon started in Seattle, WA in 1985 and remains popular in high traffic areas. Most Cinnabons are located in malls and airports.
Cici's Pizza is a buffet style restaurant featuring a pizza bar with additional pasta selections, salad and dessert stations. This chain may have started in Plano, TX but there are over 400 locations nationwide
1986
Carrabba's Italian Grill started in 1986 Houston TX and still serves up Italian American fare to its fans. Carrabba's is a part of the Bloomin' Brands as is Outback Steak House and others.
It may have been the 80's but this 50's inspired diner started serving up burgers, fries, and shakes.  Johnny Rockets opened on June 6, 1986 in Los Angelos, CA.
1987
Turning 30 this year, the 5 and Diner originated in Phoenix AZ and Champps in Minneapolis, MN and both started in 1987.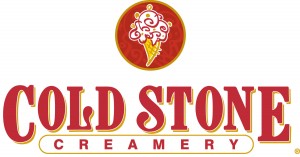 1988
Cold Stone Creamery started selling their Scottsdale AR frozen treats off a frozen slab. With seasonal ice creams, local favorite flavors, and mix ins, there are so many combinations to enjoy.
Outback Steakhouse is Australian-themed place with steak dinners, pastas, and seafood.   They started in Tampa FL almost 30 years ago and have almost 1000 locations today.
Auntie Annie's sells pretzels, dips, and drinks in largely traveled areas like malls, Universities, and amusement parks. Founded in 1988 in Lancaster PA, Auntie Annie's cares about its communities and donates money and food to help fight hunger.
1989
Market Broiler began in 1989 in Riverside CA. They focus on sustainable seafood and offer their infamous sourdough bread as a starter.
Opened in Glen Avon CA, Jose's Mexican Food offers catering, a recipe of the month club, and an amigo club that sends you specials and updates monthly.
It's hard to believe all these great restaurants (and more) came from the 80s. Because let's be honest, where would we even be without the 80s? Happy dining.