80s inspiration is at an all time high in entertainment today. Many of today's bands are really using the 80s blueprint when it comes to creating great music for their demographics. Paramore is one of those bands that you could find yourself falling in love with.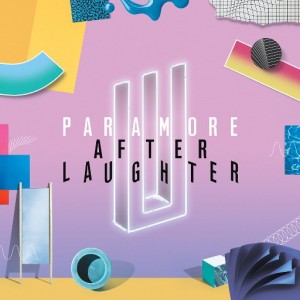 "When we were starting to write it was summertime and … I just wanted to groove," said lead guitarist Taylor York according to NPR.
"I was listening to a lot of Afrobeat and we were listening to a lot of new wave, like The Cure and Talking Heads. … In the '80s, especially the early '80s, there was so much polyrhythm and so many cool beats, and the way the melodies would dance with each other [was] really inspiring."
Naturally, some of the greatest tracks of the 80s followed the formula presented by York above. Heavy synth and dance melodies came together to breed some 80s hits that are still quite popular today. It's not just popular with those who grew up in the decade.
80s music followed a new generation with an eclectic taste and understanding of the angsty nature of entertainment from the decade.
In After Laughter, the band provides music that kids of the new age will love. It also features music that the parents of those kids may be pleasantly surprised with. Bonding over music has never been easier than it is with After Laughter, check it out for yourself and let us know if you agree.
Paramore – "Hard Times"