Def Leppard, Poison and Tesla are joining forces for an all new show in Las Vegas. These 80s rock legends are returning to the golden days of rock and bring fans a flashback to the 80s they won't forget.
Def Leppard, Poison and Tesla To Rock Las Vegas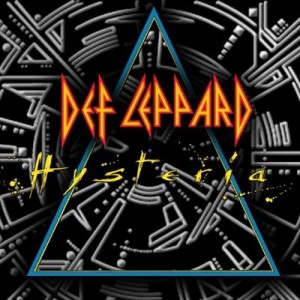 "The '80s. The decade of decadence featured big hair, big personalities and big music. The spandex-clad, glammed-up music makers of the time seemed to have more fun than anybody," according to LasVegasMagazine.
"In short, the '80s rocked! Three of the biggest hair metal bands of the '80s have teamed up for a guitar-laden trip down memory lane. Def Leppard, Poison and Tesla were all arena rock mainstays back then and now look to revisit those glory days."
Look for these bands to perform some of their biggest hits and more as they rock the crowd. These hairbands really knew how to get the fans going and this concert is shaping up to be one of those special moments you'll remember years down the line.
"Perhaps no other band better personifies the '80s than Poison, the pretty boys with perms and makeup who captured the hearts (and more) of women throughout the world," commented LasVegasMagazine.
"The current lineup is classic Poison, with Bret Michaels, Rikki Rockett, C.C. DeVille and Bobby Dall still proving that 'Every Rose Has Its Thorn.'" 
You can see all three acts at the MGM Grand at 7 p.m. on June 17.