As if enough of the 80s influence isn't featured in today's music, television and film, we can look forward to another 80s set film. The character Bumblebee from Transformers will have his own stand-alone set in the 80s, because, why not revisit the best decade ever.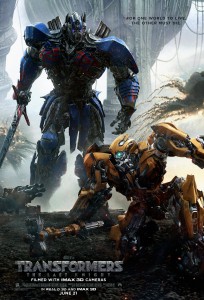 "The news about the setting comes from Empire Magazine (via ScreenRant) whose print edition features an article all about the Transformers film franchise," according to AVClub.
"In addition to tidbits about The Last Knight, which will see Optimus Prime going medieval on Bumblebee's ass, the article indicates the spin-off will take place in the 1980s. Now, we know that's when the robots-in-disguise toys debuted in real life, but there's no telling just how the '80s will factor into Bumblebee's solo pic, which is being directed by Travis Knight, other than to have him playing a lot of Run D.M.C. or Cyndi Lauper."
Spinoff films may seem like a Marvel and DC thing but Transformers is dipping its feet in the water as well. With Transformers being a huge part of the 80s with the TV show, it's nice to see that Travis Knight will be paying homage to the golden decade by having Bumblebee's film set in the decade.
Hailee Steinfeld has landed one of the main roles in the upcoming Bumblebee film and expressed her excitement for the character and storyline. The film is slated to release sometime in 2018.
Bumblebee From The 80s Transformers Show