It was known as the golden age of hip-hop. Yup, you guessed it, the 1980s. It's proof you need? Here's something to think on.
Timeline of Hip-Hop Into the 1980s
The 1980s are known as the first real decade for Hip-Hop.

Hip-Hop started in the 1970s in New York City but it took a while to gain popularity.

The first Hip-Hop song was recorded and released in 1979. From there, singles became more and more popular.

Singles were released through the early 80s but it wasn't until the later that the record labels came around. 
Hip-Hop Fashion in the 1980s
It's no surprise that the styles of the 80s reflected so heavily in the "look" of hip-hop. Parallels were seen on and off stage for these in demand trends of the time.
Hi Top Fade
Hi Top Fades allow the guys to have as big of hair as the ladies. "The Steps" is an add on to the hairstyle and has become popular again with stars like Justin Bieber.
Gold Rope Chain
A huge gold rope chain necklace pairs perfectly with gold four finger rings and a gold watch. Add a tracksuit and you've got the duds.
Tracksuits and Parachute Pants
While sporting so much bling, you could "afford"  to wear an outfit more on the casual side. Sweats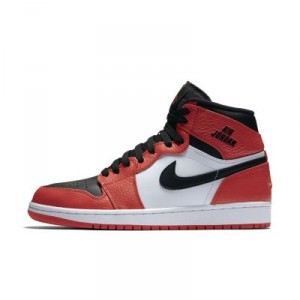 posed as track suits and big, baggy parachute pants allowed for maximum comfort, and style.
Air Jordan I-IV
And the Air Jordans. Five versions of this popular shoe were released throughout the 1980s. Nike Air Force came out in the 80s, too, with several revisions along the way.
Top Five Hip-Hop Songs of the 1980s
"The Message" by Grandmaster Flash and the Furious Five, was a story of the time about life and it's problems, influencing hip hop artists to come.
"(You Gotta) Fight for Your Right (To Party)" by Beastie Boys
"Straight Outta Compton" by N.W.A.
"I Need Love" by L Cool J
"Push It" by Salt-N-Pepa
These songs were the first of recorded Hip-Hop songs, and it's no wonder artists today are redoing them. These beats were good then, and still are now. Because let's face it, rap these days has nothing on these classics.