It was 30 years ago when the Olsen twins were thrust into the spotlight on the hit series Full House. It's been said that they landed the gig because they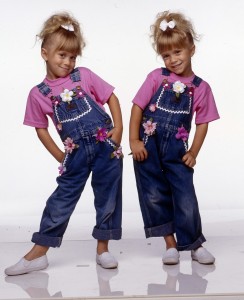 were the only babies that didn't cry. Well, their smiling faces sure served them well.
Like Totally 80s: Where Are the Olsen Twins Now?
Start on
Full House
At the young age of just six months, Mary-Kate and Ashley Olsen were stars. Child labor laws restrict the amount of hours younger children can "work" in a day, so as babies, the twins played just one girl. However, as the girls got older, both twins appeared in several episodes for different reasons.
So Many Movies
Through the years, they built up a billion-dollar empire through their direct-to-video movies and branded everything. From Switching Goals to The Adventures of Mary-Kate and Ashley, these girls did it all. All that is, up until they didn't.
Fuller House
Rumors swirled when Fuller House aired, yet was missing it's youngest daughter, Michelle. Several "pokes" were had in the Fuller House house as to why Michelle wasn't there and where she really was. The show claims "she" is busy working on "her" fashion line in New York, but is that the reality?
Where Are They Now?
According to Jeff Franklin, creator of Full House and Fuller House, the mantra on the show (The door is always open!) applies to the twins as well. But after being told "no" for three seasons straight, it seems that Michelle will remain a no-show. So what are they doing now?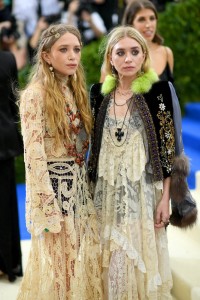 Well, that's where Fuller House got it right. The girls spend their time working on their fashion lines, The Row and Elizabeth and James. Mary-Kate is happily at home with her husband and his two teens. And Ashley, fresh from a breakup, is still looking for love.
So, there you have it! Want to see more of the twins? You'll have to watch their old stuff. Neither acts anymore and they both (purpostely) stay out of the spotlight.