When it comes to the earrings of the 80s, they're just like the rest of the decade. That is to say big, bright, neon and still awesome.
Like Totally 80s: The Earrings
Hoops are still in and probably always will be. But for the rest of these looks, only time will tell.
Hoop Earrings
Hoop earrings are classic. Across the board, a good pair of hoops is a great look, no matter the outfit. For an 80s spin, neon hoops are perfect.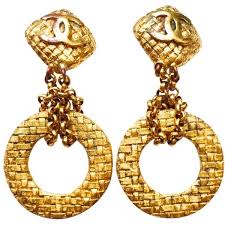 To keep your style more 2018, a solid silver or gold is better.
Gold Earrings
Big gold jewelry was huge in the 80s, both figuratively and physically. Gold earrings like these are stylish for a summer day and can dress up a dress, too.
Shaped Earrings
These earrings look awesome with leggings or stir up pants, some fuzzy socks and neon shoes. Make sure you have big, curly 80s hair, and a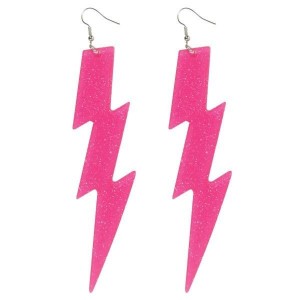 high ponytail held with a scrunchie to complete this look. You are literally the envy of every 80s girl.
Neon Earrings
Across the board, neon earrings are fun and definitely 80s. Whether it's hoops or shapes, neon earrings worked with a workout outfit or if you're off to a party. These days, neon can be fun, too, but not quite like it was in the 80s.
Animal Print
Zebra, cheetah, giraffe and other animal prints were so hot in the 80s. And jewelry with this popular print was no different. Plus, animal print jewelry with a jean jacket and black leggings were, like totally 80s.
Marbled Earrings
These marbled brown and tan earrings were seen everywhere in the 80s. For work, drinks or as weekend wear, these earrings are chic and fun. Not so much anymore. Circa 2018, I call this look wood paneling.
Whether it's classic hoops or fun shapes, 80s earrings made an impression on us. Some of the best styles are from the 80s, and some of the 80s styles, just aren't the best.