It was 30 years ago and the year was 1988. Things were undoubtedly different back then. The social medias of now weren't even thought of, people actually talked to each other and didn't just stare at their phones, and interest prices were higher than then they ever will be again.
But there were some delicious snacks, great movies, hit shows and other products that came out in this year that make 1988 great.
Movie Price
$4.00
SuperBowl Ad Cost
$645,000.00
People Magazine's Sexiest Man Alive
JF Kennedy, Jr.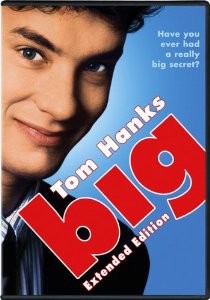 5 Big Movies
Big

Twins

Die Hard

Coming to America

Cocktail
5 Hit Shows
Growing Pains

Murder, She Wrote

The Golden Girls

Roseanne

The Cosby Show
Prozac
Ray Fuller worked for the Eli Lilly Company and invented Prozac. This trademarked name for fluoxetine hydrochloride is still the world's most widely prescribed antidepressant to-date. It took two years for Prozac's popularity as the "most prescribed" antidepressant. Prozac works by increasing your brains levels of serotonin therefore influencing sleep, appetite, agression, and mood.
1988 Eats
Powerade
Powerade was created by Coca-Cola. It was released in 1988 and became the official sports drink of the Olympics.
Oh's
This delicious breakfast cereal had two names in 1988. It was called "Crunchy Graham" and "Honey Nut." Crunchy Nut was discontinued but Honey Graham Oh's are still available to this day. Back in the 80s this cereal was a part of Quaker Oats Company but is now sold under Post Cereals.
Teddy Grahams
These bear shaped sweet "crackers" were created by Nabisco and introduced in 1988. When they first came out, there were several flavors including honey, cinnamon, fruit punch, and chocolate. As a sign of the (recent) times, both the chocolate and cinnamon varieties are PETA-approved by being Vegan friendly.
Lunchables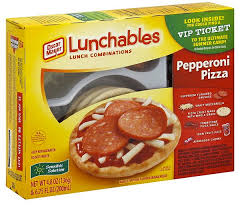 Everyone knows Lunchables and these, too, made their debut in 1988. The originally came out in Seattle but by 1989 they were released nationwide. These snacks made lunches come out of Fullerton California
These eats are still out and Roseanne is back. It's like the 80s all over again!