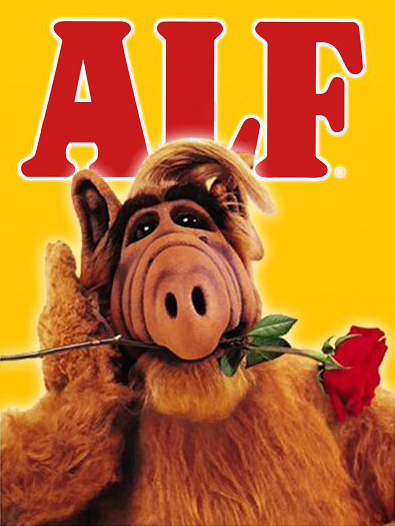 It makes perfect sense, really. Combine a sarcastic furry alien who likes to eat cats, an average suburban family, and one destroyed planet and you end up with a television hit—in the 80s at least. That was certainly the case with the popular NBC family sitcom ALF which first aired on September 22, 1986 and ran until June 18, 1990.
A spoof of the 1982 hit movie ET, the show ALF features Gordon Shumway, a 230 year old alien from the planet Melmac, who crash lands in the Tanner's garage. With not only a disabled spacecraft but also an alien burdened with eight stomachs in their garage, the Tanner family takes Shumway into their home and nicknames him ALF (short for Alien Life Form). ALF soon becomes a permanent member of the Tanner family, despite his constant attempts to eat Lucky, the family cat.
For 102 episodes families across America tuned in each week and laughed as ALF attempted to learn Earth's culture, make friends, and avoid detection by the United States military. And if that wasn't enough for the children of the 80s, an animated series featuring ALF's adventures on his home planet debuted in 1987 and ran until 1990.
Although the hit television show and animated series both ended in 1990, that wouldn't be the last time fans heard from the beloved alien. In 2004 ALF's Hit Talk Show debuted on TV Land and featured big name guests such as Drew Carey and Dr. Joyce Brothers.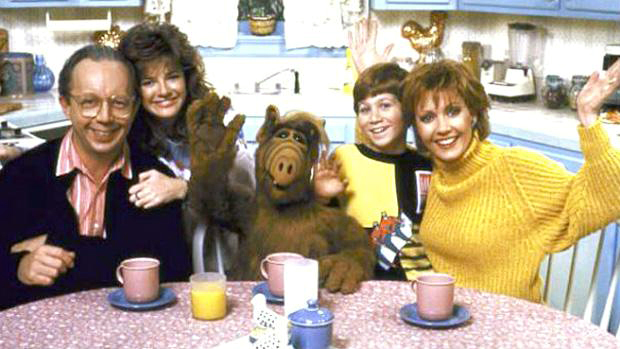 If all that weren't enough to convince you of ALF's place in 80s sitcom history, TV Guide ranked ALF aka Gordon Shumway 8th in a list of the 25 Greatest Sci-Fi Legends.
If ALF is what you crave, check out this site that has everything you'd ever want to know about ALF: www.alftv.com.