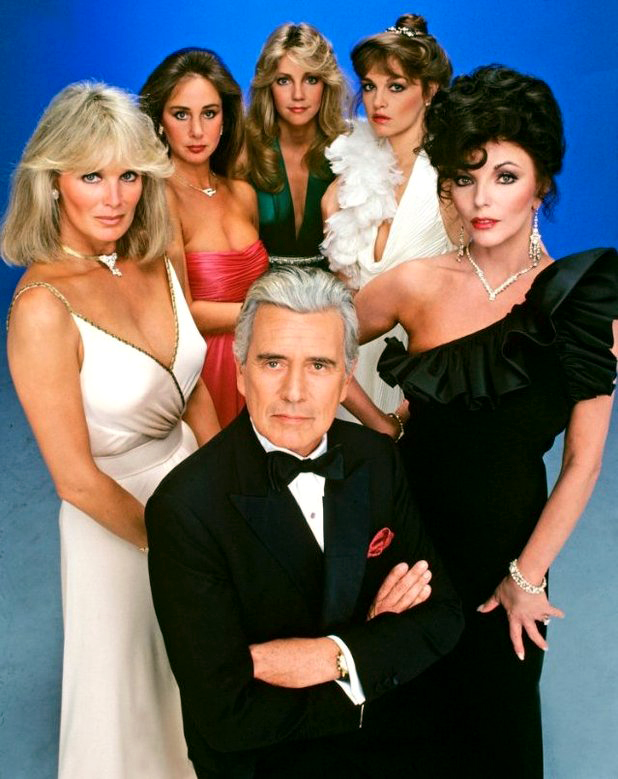 In the 80s the hottest hit show, Dallas, belonged to ABC's competitor, CBS. With more than 300,000-million fans worldwide, it's no wonder Dallas was a thorn in the side of ABC. Of course, the only thing ABC could do was find some way to compete. Their ace in the hole turned out to be CBS's own hit show, Dynasty.
If you were familiar with both of the shows, it didn't take too long to figure out that CBS decided not to reinvent the wheel. There were quite a few similarities between Dynasty and Dallas. The Ewings owed their fortune to oil and the Carringtons owed their fortune to oil as well. Dallas featured the horrible J.R. Ewing and Dynasty featured the despicable Alexis Carrington (played by Joan Collins).
Maybe the biggest difference between Dynasty and Dallas was that Dynasty was even more outlandish than its competition. After all, Fallon did see a UFO and Adam did use poisonous paint on Jeff's wall. And let's not forget when Congressman McVane dressed up as a woman (Alexis to be exact) in case someone saw him trying to kill Mark by throwing him off a balcony.
And then of course there was the 80s commercialization of the Dynasty experience. Lingerie, flatware, china, perfume, even carpeting for your home. You could literally drape yourself in the Dynasty lifestyle – for a price. Nothing about the Dynasty name came cheap. If you wanted the Carrington House Carpet, you'd have to pay almost $18 a square foot (yes, foot – not yard) and a Krystal or Alexis doll with a real fur stole and diamond necklace would run you about $10,000 (no, we didn't put in too many zeros).
All good things come to an end, and so did Dynasty. When the 80s ended, so ended the show. In 1989, Dynasty aired its last episode and we said goodbye to the Carringtons and the dynasty of Dynasty.