Ever wonder what happened to the cute and spunky Soleil Moon Frye, star of the 80s feel good show Punky Brewster?  Well, here's the scoop (and pictures) that tell it all.
Then: She began acting at age two after seeing both her father and brother in their TV roles.  She went on to be the star of the 80s family show, Punky Brewster (1984-1988), Soleil Moon Frye captured hearts and taught valuable everyday lessons to viewers.
Where is she now and what is she up to?  Take a look below.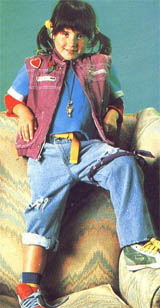 Then…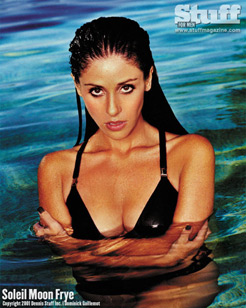 …Now
Now: Since the days of Punky Brewster, Soleil has appeared in several movies and guest starred on shows like The Wonder Years, Saved by the Bell, and Friends. In 1998, Soleil directed the movie Wild Horses at the young age of 22. Then in 2003 she joined the cast of the hit show Sabrina, the Teenage Witch as Roxie King, one of Sabrina's college roommates. Most recently she has been providing voices for animated characters Zoey on The Proud Family and Jade on Bratz.  She has two daughters (born in 2005 and 2008). She kept up the slightly out there naming trend set by her own parents and named her daughters Poet Sienna Rose and Jagger Joseph Blue. She is the co-owner of The Little Seed, an eco-friendly baby boutique in LA.