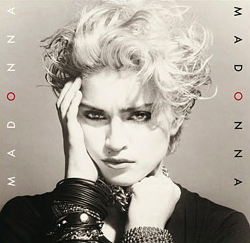 There is no question that of all of the artists who dominated the 80's MTV era, Madonna was able to offer fans the most consistent, impressive and controversial music videos. Avid MJ fans might disagree, but we can all certainly agree that she was a pioneer in the field. MTV went on air in 1981. Madonna's debut album came just two years later in 1983. Madonna's style and music and the music video medium offered by MTV were a match made in musical heaven. As a result, the two came of age together in the 80s.
Madonna kicked off her reign as MTV's leading lady in 1984 when "Borderline" was released to the airwaves, following the club success of tracks like "Everybody" and "Holiday." Right from the start, the singer courted controversy and raised eyebrows amongst more conservative Americans thanks to the focus on the video's interracial love story. This would merely be the tip of the iceberg for Madonna when it came to making a statement through the video medium.
Her next album, 1985's "Like a Virgin," hit the number one spot on the Billboard charts largely on the strength of infectious dance-pop singles like "Into the Groove" and the title track. While the "Like a Virgin" video was a smash based mostly on Madonna's energetic dance performance through the Italian city of Venice, the album's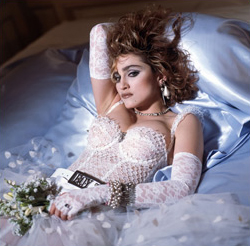 other stand-out "Material Girl" featured a video chock full of whimsical sexuality and Technicolor fantasy. That Technicolor fantasy drew on Marilyn Monroe's 1953 performance of "Diamonds are a Girl's Best Friend" from the movie "Gentlemen Prefer Blondes." With iconic inspiration, videos like "Material Girl" have become iconic in their own right.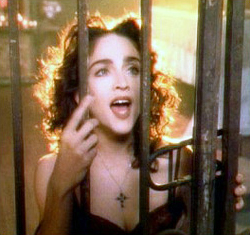 By the time "True Blue" came out, her singles began to confront social issues head-on The lyrics to "Papa Don't Preach" attracted significant attention due to their frank examination of teen pregnancy combined with Madonna's Catholic background, and the slick video starring Danny Aiello as her stern but loving father. However, it was the video for "Like a Prayer" off of her final album of the 1980s that would push religious critics to the limit thanks to Madonna's unsubtle decision to portray a sexual relationship between herself and an African-American depiction of Christ – set against a background of burning crosses and a church choir, of course.
Madonna and her 80s music videos are inextricably linked. MTV provided Madonna with the perfect outlet to promote her music and her career. Enjoy Madonna's classic 80s videos using the links on this page. Let us know on Facebook or Twitter what your favorite Madonna videos are.