Let us start by just saying the obvious – John Cusack is awesome. He was awesome in the 80s, and he is awesome now. It is hard to say how I would feel about Better Off Dead had it not starred John Cusack, but I am pretty sure I would still love it. It is hilarious. It has so many great elements and characters. Some classic lines that remain in general usage (ok, at least among the folks I know) such as "I want my TWO DOLLARS!" serve as further examples of the complete awesomeness of this 80s flick. It is rumored that John Cusack hated the movie, but that's beside the point. We must simply thank John for making it and making it so good and let it rest at that. The rest of us loved it. Why? So many reasons — let us count the ways. Some of us (mostly girls) loved it because John Cusack was in it (ok, so we already covered that, but it is a point worth mentioning again). Others loved it because no matter how bad off your life was, seeing someone as miserable as Lane (Cusack's character) had a way of making you feel better about yourself. After all, the guy loses his girlfriend to a total jerk, fails at suicide (more than once), is humiliated repeatedly in red- light drag races by the Howard Cossell wanna-bes, and out-skied by his rival (Roy Statlin played by Aaron Dozier), finding himself unable to ski the formidable K-12. Add in a rabid paper boy who chased Lane down for the outstanding $2.00, his awful job at a greasy hamburger place, his well-meaning but completely crazy mother along with a mandatory date with his dad's partner's headgear-wearing daughter, and you got the makings of a pretty bleak existence.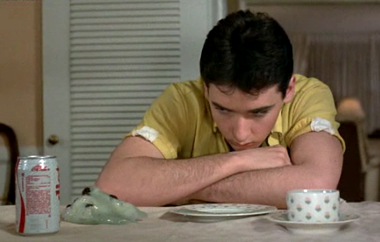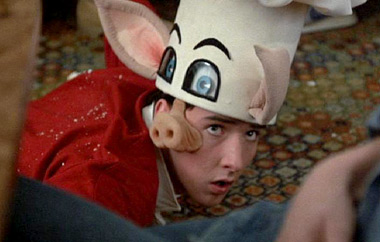 Happily, Lane is not without some bright spots in his life. He has a good friend in Charles 'Booger" Da Mar (so desperate for a high that he snorts the snow off a mountain). A French foreign exchange student, Monique, moves into town (and happens to be staying with Lane's slightly unstable but hilarious neighbors). While Lane and Monique work on the restoration of Lane's vintage 1967 Camaro (BTW- the story of this actual car, its present owner and restoration is fascinating – read it here: http://www.betteroffdeadcamaro.com/index.html?finished.html~fright), they grow close and he eventually sees his shallow ex-girlfriend Beth for what she really is. Heck, he even gets the better of the rabid paperboy and out-skis Roy Statlin on the K-12. In the end, his ex-girlfriend sees Lane in a new light and wants him back. How sweet is the final scene when he gets not only the hot French exchange student but is able to reject the ex that had so crushed him. Good prevails; all is right once again with the world.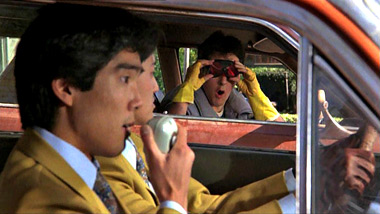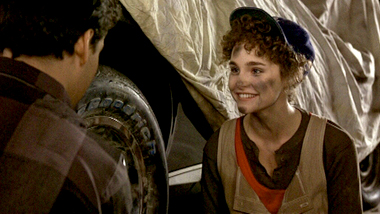 Better Off Dead is a cult classic and has a loyal following. After all, with comedy, adventure and love, what's not to like? It even has some Howard Jones on the soundtrack; it is truly the complete package. And then there is always the fact that if someone as sad and pathetic as Lane can come out on top, can't we all?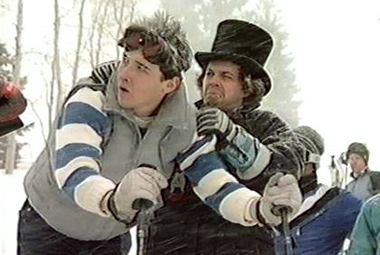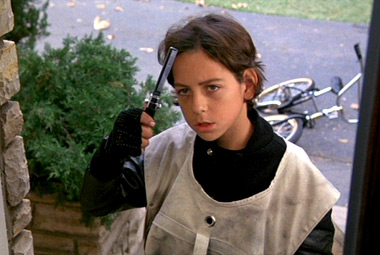 Looking for an 80s costume idea for Halloween or an upcoming 80s party? Check out the Lane Meyer costume here.