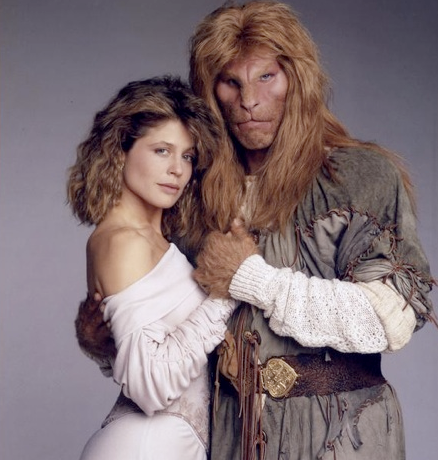 The 80s brought us some great television, but one of the best shows of all time was definitely Beauty and the Beast. No, not quite Disney's 1991 animated version – but a grown up take on this classic story starring Linda Hamilton and Ron Perlman. The show debuted on September 5, 1987.
The storyline of this grown-up tale revolves around Vincent (Ron Perlman) and Catherine (Linda Hamilton). Catherine plays a New York district attorney who is attacked by strangers. Vincent finds her and nurses her back to health in his home underneath the New York subway. Typical guy finds girl, guy saves girl, guy and girl fall in love story, right? Wrong!
The thing about Vincent is that he's a man-beast, but not your typical man-beast (of the half lion variety). Vincent is a kind and compassionate man-beast (and an empath too!). He lives in a community in the Tunnels (an underground world beneath New York) where other "freaks" find a safe haven. While you can't exactly call it love at first sight, it is definitely a love story that had all of us swooning back in the day. I mean, if Mr. Darcy was half lion, he'd be a lot like Vincent – the strong, solid type.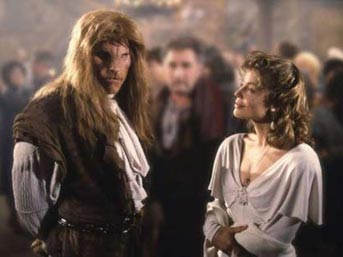 Although the show only lasted 2 and a half seasons, it has definitely earned a cult following. In fact, it was voted #14 in TV Guide's list of the "25 Top Cult Shows Ever!" (30 May 2004 issue). IMDB summarizes the demise of the show, "Due to her pregnancy, Linda Hamilton wanted out of the show and was therefore killed off at the end of Season 2. She was replaced by Jo Anderson who played a detective and the new love interest of Vincent. Due to the abrupt drop in the ratings after Hamilton leaving, the show was canceled in the middle of Season 3."
You can still catch episodes of Beauty and the Beast on television every once in a while. You can also get the DVD for the entire series. In a perfect world we'd say "and they lived happily ever after," but you'll have to watch the series to find out for sure.