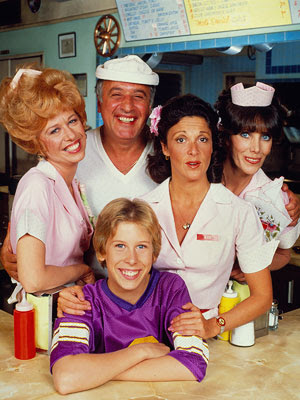 The 1975 movie Alice Doesn't Live Here Anymore was a big hit, so it was no surprise when the television show Alice aired in 1976. However, no one could have predicted the show's success or the fact that the show would successfully air until 1985, when the final season ran.
The show revolved around a character named Alice (played by Linda Lavin), whose husband had died in an accident. Alice and her son Tommy leave New York and head to California in hopes that Alice can make it as a professional singer. Unfortunately, they run into a bit of trouble along the way and Alice finds herself taking a job as a waitress at Mel's Diner in Arizona.
For girls in the late 70s and early 80s, Alice's son Tommy (played by Philip McKeon – brother to Nancy McKeon of "Facts of Life" fame) offered much to admire. If only he'd had more screen time . . . sigh. Born in 1964, he'll be 47 this year. I'm just guessing he doesn't look like this anymore. But then, who does?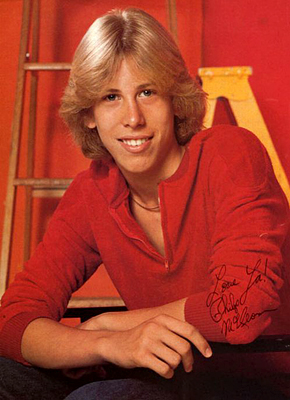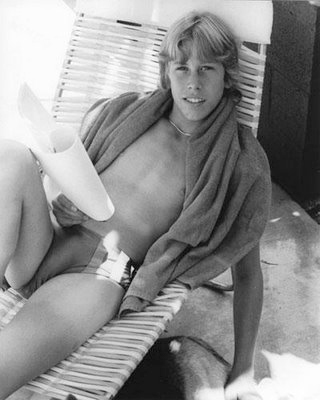 While working at Mel's Diner, Alice becomes close friends with Flo and Vera, two other waitresses. Eventually Flo left (for a spin-off series) and a few other characters came and went. The shows ratings went up and down and then back up. The show didn't end due to a loss of a fan base, but rather a loss of interest on the part of Linda Lavin, who felt that the show had lived out its life. The series ended with Mel selling the diner and Alice becoming a singer in Nashville. Everyone lived happily ever after.
While there aren't really any boxed set DVDs of Alice, six episodes of the show were recorded onto DVD as a part of Warner Brothers' Television Favorites. If you want to see more than the six episodes on the DVD, AOL in2tv airs Alice episodes for free.
To all those who loved Alice, those who still do and those who have yet to meet her, the 80s were definitely better because of her – proving that women could make it on their own.
Listen to the theme song below and travel straight back to the early 80s with Alice.