By Ryan Zimmerman
"Show me that smile again. . . ." That opening line to the Growing Pains' theme song holds a special place in my life. It sits there, affectionately sandwiched, between my Colecovision and my tight-rolled pants, deep inside my heart as a true staple of 80s culture.
The Seaver family – Jason, Maggie, Mike, Carol, Ben and Chrissy – were warmly greeted into my home every Wednesday night. Well, except for Chrissy. She was forced into my living room as the new kid on the show. But hey, the show was just following the pattern of "add the new cute kid to try and perk the ratings" trick that so many other shows utilized in the 80s (See Family Ties, Cosby Show, Who's the Boss).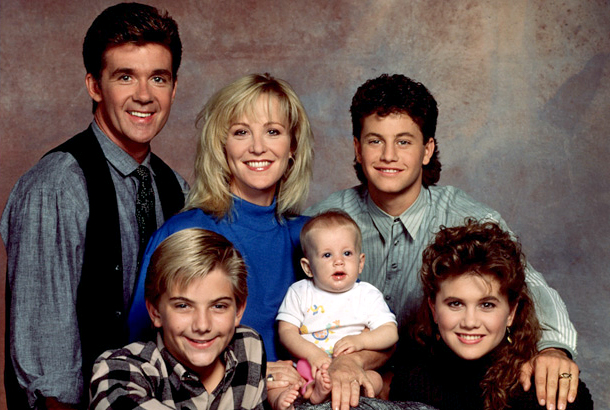 This is not, however, an article recalling all the characters and who they were. Nor is this a summary for the casual fan. This is an article that the dedicated fan will appreciate and understand. Where the sheer mentioning of the name "Stinky Sullivan" takes you back down a fun-filled memory lane. When a character with the name of "Boner" was accepted by everyone—even the sensors. You remember that Dr. Jason Seaver worked out of his home as a psychiatrist, even though I am fairly certain that in today's society, most psychiatrists don't welcome the mentally unstable into their homes or give them their address. Again, though, it was the 80s. It was a simpler time.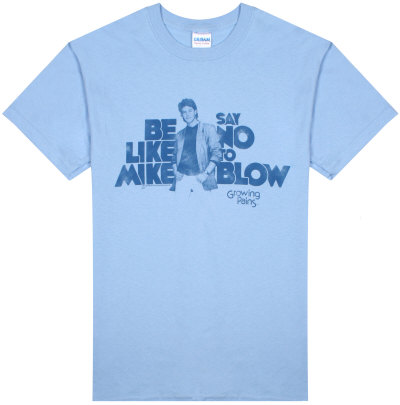 Who can forget the life lesson taught by the "Thank God It's Friday" episode, when Mike, Eddie and Boner go to a big college party, and everyone there is doing cocaine. The boys overcome peer pressure from the college cuties and realize that Nancy Reagan was right on that whole Just Say No thing. And of course, are better people because of it. This actually inspired me to buy the "Say no to Blow" Mike Seaver tee shirt, which I wear proudly. You remember when Mike watched the girl of his dreams toss pizza dough in slow motion to Tiffany's "Could've Been." You remember when Ben ran up the phone bill with recurring calls to an Adult Phone Line. You remember the onslaught of "A" list stars that were guest appearances on the show—like Brad Pitt, Matthew Perry, Leonardo Dicaprio and Hilary Swank.
As we know, after several seasons, the show dwindled in its popularity, but remains an unforgettable series from the 80s. The show brought me as many smiles as it did Kirk Cameron "Tiger Beat" covers. And simply writing about it, brings it all back. Hopefully it did for you as well. Now, if you will please excuse me, I have tickets to see the "Wild Hots" in concert, and simply cannot be late.
The Complete First Season is available on DVD.
Visit Kirk Cameron's official site – www.kirkcameron.com