By Ryan Zimmerman
Hi all! Ryan here with my top 5. This week's top 5 is Top 5 80s Game Shows. Now, I know that Wheel of Fortune, Price is Right, etc were big in the 80s, but in my countdown, I am trying to stick with those that aren't still thriving and really took off back in the 80s. Enjoy!
5. Remote Control
Back when MTV showed actual music Videos, Remote Control rocked the MTV world. Ken Ober hosted and Kari Wuhrer actually helped me overcome my fear of cooties and believe that it was officially okay to like girls. College stoners would compete and answer random trivia questions on the "TV" by selecting channels with their remotes. The show had several recurring characters, but "Stud Boy" always annoyed me. I thought he was a loser, and I was right. Like he ever amounted to anything . . .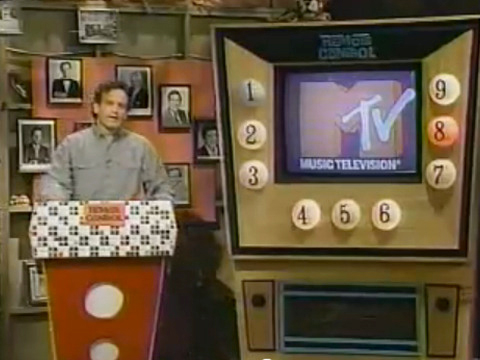 4. Win, Lose or Draw
Pictionary the board game became Win, Lose or Draw the television show. The show took a "Celebrity" and matched them with a team of two contestants, and the teams would sketch out the items given to them on the cards with the hope that their team would correctly identify their masterpiece. While Vicki Lawrence hosted one instance of the show, Bert Convy was the main man behind the markers. He worked behind the scenes with Burt Reynolds as "Bert and Burt," the producers of the show. Sesame Street's "Bert" from Bert and Ernie was snuffed out of the race by Reynolds, as he was believed to be a candidate to produce. But, his addiction to pigeons and bottlecaps eventually got the best of him.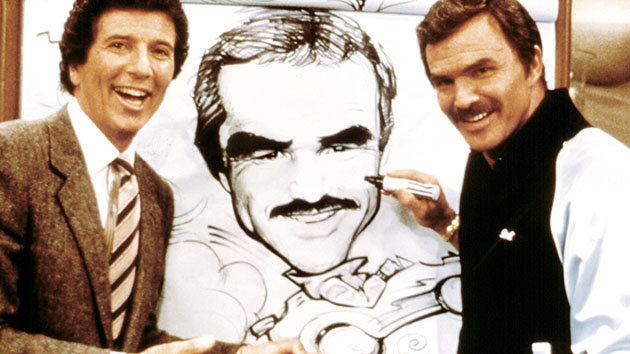 3. Family Feud
Families competed in a series of questions that involved the surveying of 100 people and tried to find the most popular answers to the questions. Feud was hosted by the ever sleazy and cheesy Richard Dawson, an old man with an appetite for free kisses from the lady contestants. I still am fascinated when I watch the show because 9 times out of 10, he would kiss the female contestants on the lips when introducing himself. What a "Dick!"
2. Love Connection
Chuck Woolery was to game shows like John Travolta was to bad movies. Every time you saw either one (game shows or bad movies), Chuck and John were on the scene. On the show, contestants would go on a date with another contestant. The show involved a recap of the date, and often entertaining quips of the event would ensue. Woolery would coin his catch phrase "2 and 2," which would refer to the duration of the commercial break. It would later be revealed as a cover up, as Woolery actually was spending time with each of the female contestants backstage, and it took roughly about 2 minutes and 2 seconds for little Chuck to make his "Love Connection."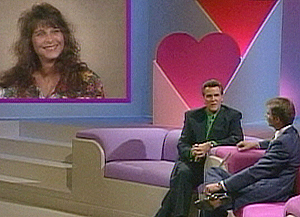 1. Press Your Luck
Big Bucks. . . . No Whammies. . . . No Whammies. . . . STOP! Press Your Luck and the little red cartoon creatures, Whammies, had a very successful run back in the 80s. Contestants worked to conquer the "Big "Board" by stopping their spins on prizes and trying to avoid the devious Whammies. If the contestant landed on a Whammy, an animated Whammy would rub it in their faces, and more often than not, things would fall from the sky on the unlucky loser. Host Peter Tomarken was your Whammy host with the most. He also did other shows, as well as a guest appearance on Ally McBeal. Calista Flockhart and Tomarken reportedly developed a feud due to Tomarken's repeated taunting to Flockhart of "No Sammies. . . . No Sammies. . . . STOP!" during lunch breaks.